Meet Our 2019 Professional Guides........
We have partnered up with many of our local fishing guides to provide an unforgettable experience for our Platinum Sponsors.
The guides are booked on a very limited, first come, first serve basis.
Please contact R.J. Ferraro at (772) 221-0600 to book your guide for this event.
THANKS TO OUR Past TOP GUIDES!
2009 - Capt. Greg Scherer
2010 - Capt. Roger Scott
2011 - Capt. Mike Holliday
2012 - Capt. John Meskauskas
2013 - Capt. Andy Tasker
2014- Capt. Adam White
2015 - Capt. Adam White
2016 - Capt. Chaos
2017 - Capt. Adam White
2018 - Capt. Adam White
Who is going to take the top spot this year.....
St Lucie Flats Fishing is based out of Fort Pierce, Florida. Captain Adam White offers inshore fishing on the Indian River Lagoon, and near shore fishing out of the Fort Pierce inlet in the Atlantic Ocean. The Indian River is an extremely diverse ecosystem that offers a multitude of species to be caught year round. Anglers of any experience are welcome along with children of all ages.
http://www.stlucieflatsfishing.com/
(609) 820-6257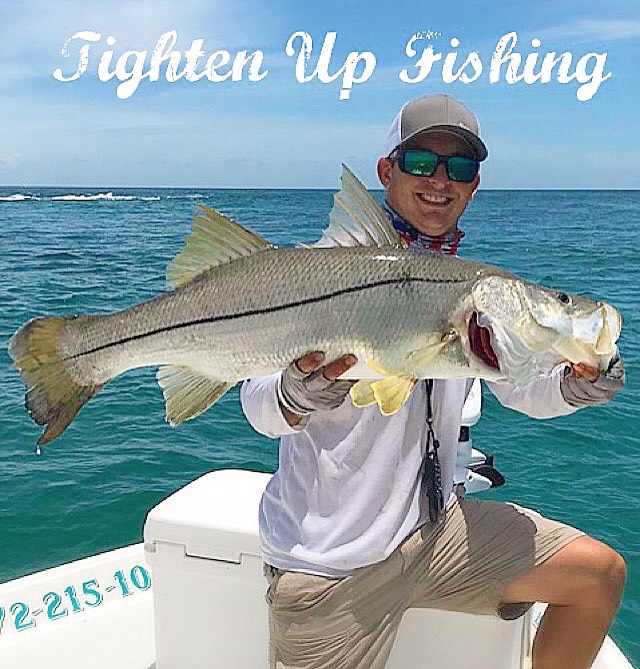 Jump aboard with Captain Berry to build memories that are sure to never be forgotten! Explore a variety of locations from grass beds to weed lines on Florida`s famous Treasure Coast. Whether you are looking for dinner, or to hunt the game fish of your dreams, Captain Berry will get you Tightened Up.
(772) 215-1076
https://www.facebook.com/TightenUpFishin/
tightenupfishingcharters@gmail.com
Welcome to Seek & Destroy Charters, your only choice for the ultimate Indian River Lagoon fishing experience.
Night trips feature giant Snook, Redfish and Tarpon caught on light tackle around docks, basins, bridges, and inlets. If you have never experienced a night time fishing trip, you really need to get out here and try it! Ripping tides, smashed baits, and screaming drags are just a few of the great things you will experience.
Florida native, Captain Melinda Buckley, AKA Capt Melly B, loves to share her love and knowledge of our local waterways with others.

The Indian River Lagoon and St Lucie River offer a wide variety of species to pull some drag.

Some of the species available in our area include, but are not limited to: Snook, Trout, Redfish, Tarpon, Jacks, Ladyfish, Snapper, Pompano, Flounder, Grouper, and Sharks of all kinds.
(772) 607-1309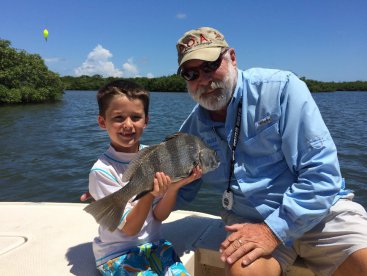 Light tackle fishing charters out of Fort Pierce, Florida on the Indian River with Captain Charlie Conner. Fish along the mangroves and grass flats for redfish, snook and trout.
Captain Charlie has been fishing the Indian River for over 35 years. He welcomes novice to experienced anglers. Kids are always welcome!
Everything is included in your fishing charter: rods, reels, tackle, bait, lures, and licenses. Captain Charlie is a licensed and insured Coast Guard Master Captain and has been guiding for over 15 years.
captaincharlie@fishtailscharter.com
http://www.fishtalescharter.com/
(772) 284-3852
Capt. Mark Dravo is a fishing guide on the beautiful Indian River Lagoon in Fort Pierce, Florida. He has over 30 years experience fishing these waters and will guarantee a great time catching snook, redfish and gator trout, just to name a few of the wide variety of fish caught in this area.
ttra77@bellsouth.net
http://www.y-bnormalcharters.com/
(772) 519-4632
Capt. Jonathon Earheart (Capt. Chaos)
~Light Tackle~ Inshore & Flats Guided Trips ~
Trout~Snook~Redfish~Pompano~Tarpon~ Shark
Captain Carl can guide you to the BIG ONE and ensure you bend a lot of rods!! He is USCG Licensed and Insured . Beginners are welcome for a "How Too" type trip !! Depending on the time of year he targets different species of fish (Summer/Tarpon, Fall/Pompano, Winter/Snook) and Trout & Reds all year round. He prefers artificial lures 99% of the time (DOA of course!) Live bait for Bull Shark Fishing. He features a 20 foot Ranger Bay Boat with a 150 hp Mercury Four Stroke Outboard Motor.
(772) 828-0052
Captain Ryan Floyd was born and raised in Ft Pierce, Fl. Growing up he fished with his father offshore, and after fishing off of local bridges, Ryan grew a liking to inshore fishing. After the 'inshore addiction' kicked in, Capt. Ryan purchased his first john boat. Since then he has gotten a firm grip on the habits of our local fishery and wants others to experience the enjoyment of inshore fishing in the Indian River Lagoon.
(772) 370-1829
When Captain George Gozdz isn't filming for his television show "Unfathomed" you'll find him guiding on the Indian River Lagoon and St.Lucie River system. A resident of Florida for all but five months of his life, Capt. George Gozdz is as native as native gets. This United States Coast Guard Licensed Master Captain has vast knowledge of the game fish of the Indian River Lagoon that comes literally from thousands of hours spent on the waterway he calls home.
http://www.flatlinedcharters.com/
https://www.facebook.com/CaptGeorgeGozdz
(772) 284 -5922
Whether you are a seasoned veteran Fly fisherman or a novice spin fisherman looking for your first snook, Capt. Buddy Kirkhart will treat you like a good friend. He will share a great time on the water with you along with his passion for one of the best fisheries in Florida. Stuart, FL is known as the Snook epicenter of the U.S.A!
www.Nightheronlighttacklefishing.com
nightheronlighttackle@gmail.com
772) 341-3204
U.S.C.G. licensed since 1972. Third generation charter captain. "EAGLE". Retired Lt. EMT F.L.F. D. 30 years Active tournament Captain in Bahamas, Keys, and Treasure Coast. Flats fishing in Exumas, Eleuthra and Berry Islands. Fishing Stuart area for 15 years.
Presently running "ANHINGA" an 18Ft. Maverick HPX, with a 115 Yamaha, one of the premier technical poling skiffs, and using ultra light tackle. Licensed and insured.
Contact Captain John at:
cfrlt@aol.com
Captain Chris Murray lives in Stuart Florida and has been fishing the local waters since 1995. He recently completed the Chapman's School of Seamanship and obtained his OUPV 6 Pack Operator's License in 2019. He has a fully rigged 22' Ranger bayboat equipped with side vu sonar, spot lock trolling motor, and jackplate. Crossroads Fishing Charters was established in 2019 and specializes in targeting the following inshore and offshore species: Inshore Offshore Snook, Sailfish, Tarpon, Cobia, Trout, Permit, Redfish.
CROSSROADS FISHING CHARTERS (561) 723-6589 cmurray002355@gmail.com
Mark moved to Florida in 1980 from Texas and met his beautiful wife Jenny, who was born and raised in Stuart.
Mark invented and started DOA Lures in 1989 and he is working hard to invent better lures everyday.
When Mark isn't hard at work at the shop you can find him fishing four or five times a week all over the country in Texas, Louisiana, North Carolina, Jacksonville, all up and down the West Coast of Florida and he even ventures into Canada looking for the perfect catch! While he loves smaller tarpon, Mark's favorite fish to catch is "anything that pulls back!"
Mark is a huge conservationist and you can sometimes find him throwing Kids Fishing Clinics or at any outdoor sportsman event selling his lures. Call Capt. Mark to book your charter trip of a lifetime!
(772) 287-5001
Captain Justin Rieger with Just-IN-Time Fishing Charters can be found inshore chasing Redfish, Trout, Snook, and Pompano in the shallows of the Indian River Lagoon or Cruising the Beach in search of Cobia, Tarpon, and Permit. We also run trips out to our various reefs and wrecks in search of Grouper, Snapper, Amberjack, Sailfish, Dolphin, and Wahoo. Capt. Justin runs a 23 ft Ranger Bay you can choose to fish with him aboard the Ranger or your own vessel as he also offers an on your boat availability. Whether you are an experienced angler or just getting started, Capt. Justin will do what it takes to make your day on the water an experience to remember.
https://www.facebook.com/JustINtimeFishing
(678) 779-9739
Hal moved from Pompano Beach to Martin County in 1980, and was the owner of Martin Downs Travel in Palm City for 18 years. This gave him the opportunity to travel and fish in Central America, Bahamas, Caribbean Islands and Hawaii. Captain Hal has fished all his life and received his license to take clients out to enjoy the beautiful ocean and rivers and to catch fish. Captain Hal has won and placed in many inshore and offshore tournaments . Captain Hal won the largest snook division in the Michael Shields Memorial Inshore open in 2015 and the largest Redfish in 2018!
Contact Captain Hal at 772-708-5734 for charters inshore and offshore.
captain lance shaughnessy
Welcome... To the Home of Somethin Fishy Guide Services with Captain Rob & Lance Shaughnessy. Come fish with us aboard our 18.5' CapeHorn... Fishing Stuart Florida and the Treasure Coast.
Captains Rob & Lance have been fishing the Treasure Coast and the Indian River Lagoon for over 14 years.
The Indian River and St. Lucie River offer a wide variety of species to pull drag-on. Some of the species available in our area include, but are not limited to: Snook, Trout, Redfish, Tarpon, Jacks, Ladyfish, Snapper, Pompano, Flounder, and Grouper.
When conditions permit, running outside the St. Lucie Inlet gives us the opportunity to catch mackerel, Kingfish, Dolphin (Mahi Mahi), Snapper, Seabass, Amberjacks, Wahoo, Sailfish, and Blackfin Tuna.
Call Capt. Rob or Lance at 772-220-8551 or 772-233-2072 to schedule your charter today!
Captain Stalker has been recreationally fishing the Southeast Florida region for over 25 years. His knowledge extends from offshore kite fishing, trolling and bottom fishing to inshore snook, tarpon and freshwater bass fishing.
Captain Stalker is a business professional that has turned his passion for the outdoors and interaction with others into a fulltime affair. His motivation comes directly from the satisfaction of his guests, regardless if they are an avid fisherman or a curious beginner. He is always on hand to demonstrate the many fishing techniques within various locations and raises your spirits to the methods of fishing principles. What sets Captain Stalker apart from most anglers, is his unique enthusiasm to sharing his most secretive information!
(772) 766-9928
capt.fgstalker@gmail.com
Capt. John Young has over 33 yrs. fishing experience in the St. Lucie River and Indian River Lagoon. Competitive angler on the inshore Tournament series.
Half and Full day charters. Night Snook Charters. Targeted species: Snook, Redfish, Trout, Tarpon , Kingfish, and Cobia. Sponsors are Action Craft, Evinrude and Star Rods.
772-708-3593
snooky12@yahoo.com
It's almost impossible to watch a television show on inshore fishing, open a fishing magazine or fish one of the many inshore or flats fishing tournaments without seeing Capt. Ed Zyak. Besides being on the water over 200 days a year, Capt. Ed can be found passing along his fishing knowledge at seminars and promotions for any one of his many sponsors. Capt. Ed has appeared on the cover of such prestigious magazines as Florida Sportsman and Shallow Water Angler. Capt. Ed can be seen in ads from Minn Kota, and doing seminars for DOA Lures and Shimano Fishing tackle.
Capt. Ed specializes in light tackle spin and fly tackle inshore flats fishing. Targeting such species as trout, snook, redfish, and tarpon, around the areas of Ft. Pierce, Stuart, Jupiter and along the Indian River Lagoon. Booking over 5,000 guided trips, Captain Ed has been guiding anglers and passing on his knowledge as a professional guide for over 15 years.
(772) 485-3474
www.captedzyakfishing.com
or localcolorgs@comcast.net